Scratch – it's really super easy
Why do I like Scratch? Because simple things should be simple and that's exactly how scratch works. Building simple animation is just a matter of putting few sprites, choosing background and composing the code out of few blocks. That's it.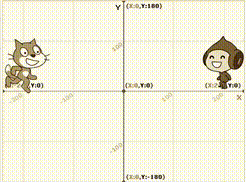 Above animation is a result of building simple code.