Scratch w szkole – Zadanie 001
To jest pierwsze zadanie. Aby je ukończyć musisz wykonać kilka czynności. Po pierwsze, pobierz projekt ze strony GitHub:
Zadanie Nr 001
Otwórz ten plik w Scratchu – pamiętaj aby zainstalować Scratcha. Jeżeli nie wiesz jak to zrobić, rzuć okiem tutaj:
Installing Scratch
Po otwarciu pliku, powinieneś zobaczyć coś takiego: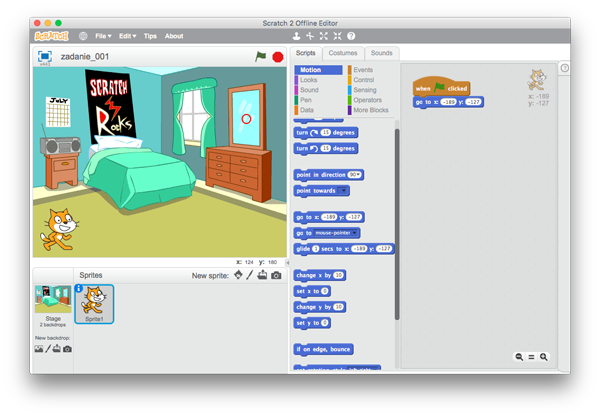 Twoim zadaniem jest dotarcie Scratchem do lustra. Tam gdzie jest czerwony okrąg. Wykorzystaj poniższe klocki do realizacji zadania. Powodzenia!