MuteMyMic mascot
Recently, I have designed MuteMyMic's mascot. Every project has one. MuteMyMic has it now either.
Below you can find the image of MuteMyMic LEGO figure.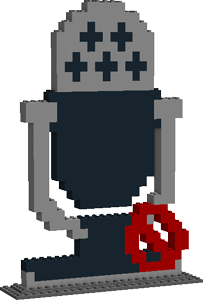 You can download LDD project file here. Happy building.
Note! Just in case you didn't know what LDD stands for. LDD is an abbreviation for Lego Digital Designer. You can download Lego Digital Designer here: http://ldd.lego.com/.