And Now for Something Completely Different – JetBrains Academy or how to learn Java, Kotlin and Python
If you are new to Java, Python or Kotlin you can get a jump start by joining JetBrains Academy. It's free – at least for now. I have started to learn Kotlin using this platform and I must admit I like it so far. At the very beginning you have to decide what technology you want to learn, how advanced you are (as a computer scientist) and what is the level of the task you want to solve: easy, medium, hard, nightmare. If you have any sentiment for Doom, you already know what to choose ;)
And so, here you are. After choosing the path you are presented with the list of activities to accomplish. In my case it looks like this (the first few from the list, to be explicit).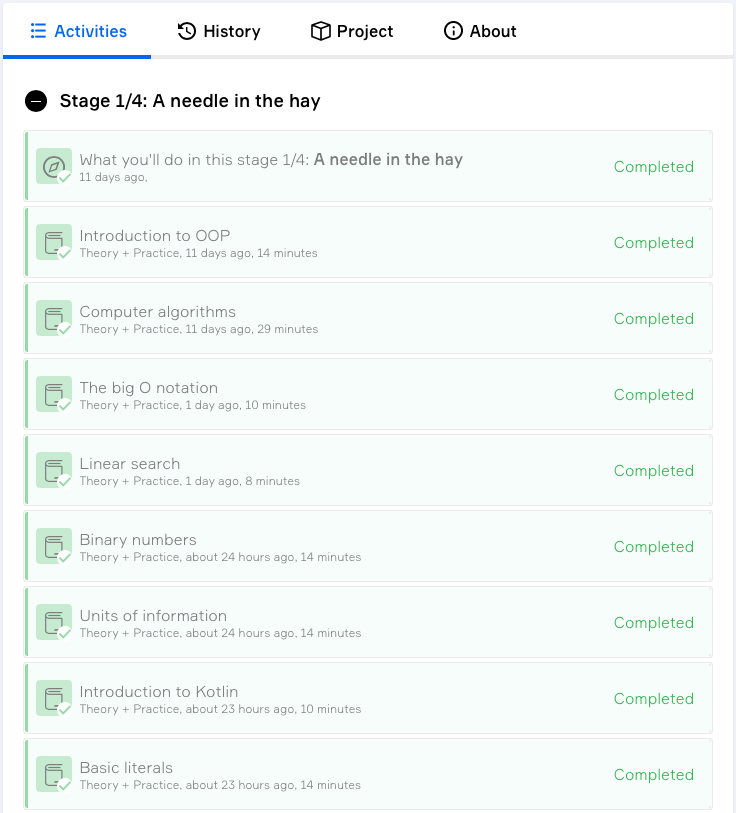 Each task is a mixture of theory, quizzes and tasks to implement. Here goes a big plus to JetBrains. You actually code in their IDE. It's not some sort of coding in a crazy embedded Java Script based editor. You can actually use the IDE and you can solve tasks there. This is really convenient. I recall some struggles with courses on other platforms where I had to copy solutions back and forth between IDE and some sort of text forms on a web page. Anyways, all you have to do is to link your IDE with your account and you are ready to go.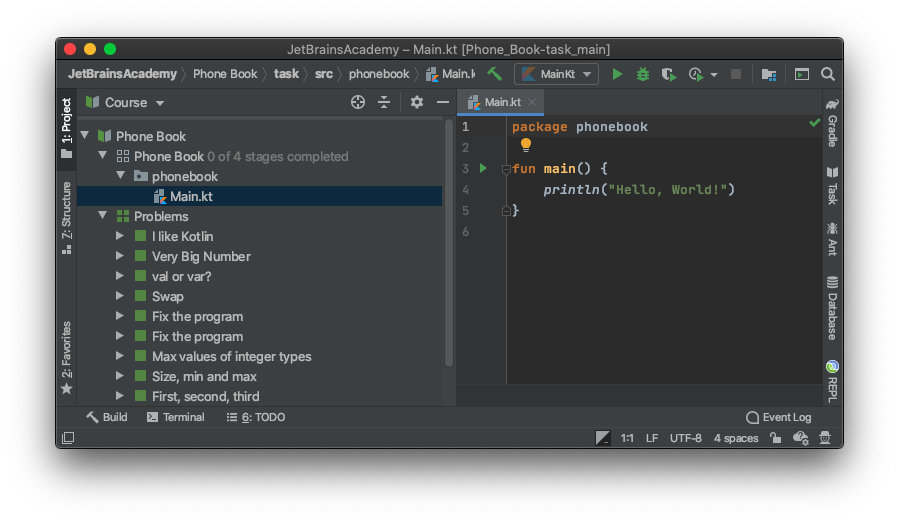 And, even more. If you don't have IntelliJ IDEA yet, you can get educational license for the purpose of the training. This is really helpful for all the people who can't afford it.
I am at the beginning of my learning path but I already like the way it is prepared and delivered. Will get back with more info later on, once I am closer to the end :)